THE ROSE

This acrylic is one of my favorites. It's  40"X 36"

WICKER CHAIR

I started this oil about twenty five years ago, and just finished it in 2000.   25" x 19"

GOLDEN

This vase had no flowers for about twenty years

    I just completed it last year.   17"x 21" 21" text.

GAUCHO GIRL

This oil was also  left undone for many years, now she hangs in my office. She matches the decor.  14"x !8"

MY MAGNOLIA

An Acrylic, I did last year from a photo I loved. One of my very favorites.   32" x 28"

WHIMCSICLE POM POMS

Wanted to do something whimsical and child like. This is an acrylic.  30" x24" unframed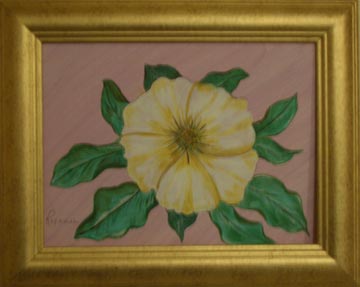 HIBISCUS

  only 12" x 16" I love this acrylic

GEANNIE

This was the very first oil I ever did many years ago.   14" x 18"

COLORED MOUNTAINS

Acrylic  34" x 37"

SPIDERED MUMS

Did this ink sketch about thirty years ago. 14" x 16", One of a set of two

PASTAL MUMS

acrylic      25" x 21"

FISHING PORT

acrylic.    23" x 19"

Most of my art work spent it's time hidden in closets for many years.

Now it hangs proudly on the walls of my home and others.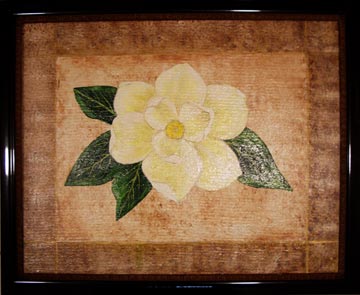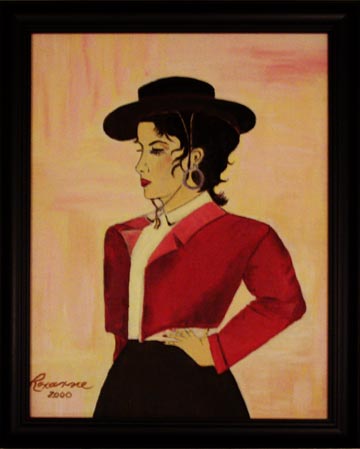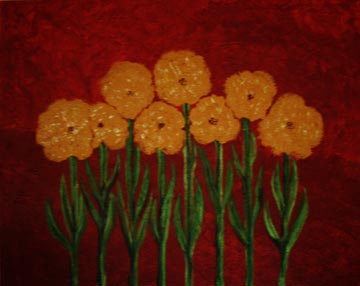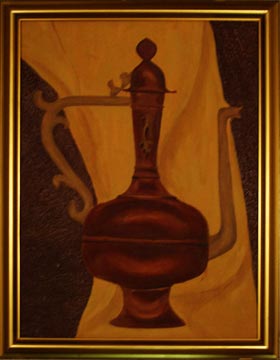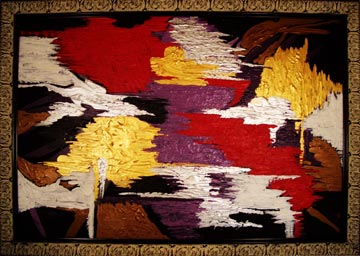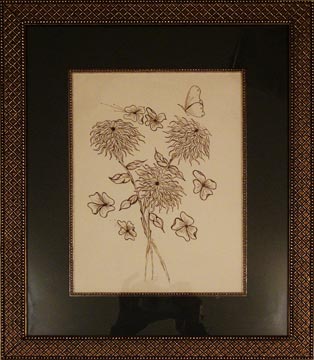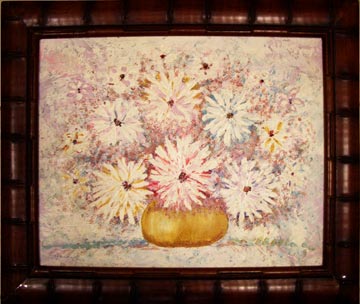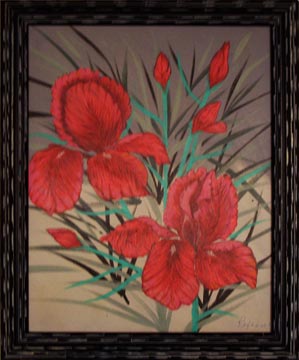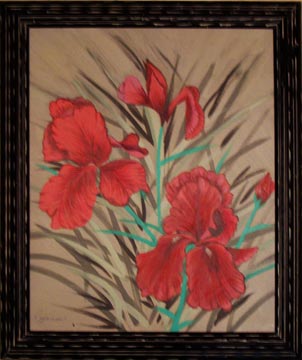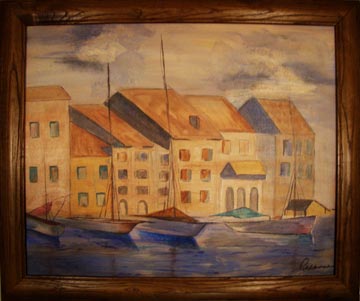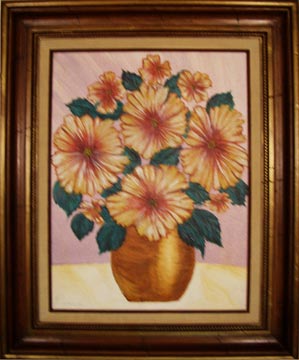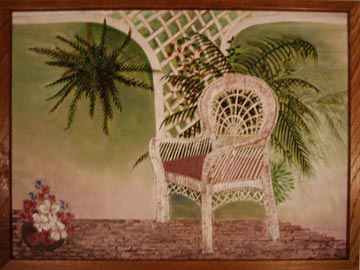 All my art work is priced upon request

BEAUTIFUL STORM

            40" x 28"I

              Acrylic to add text.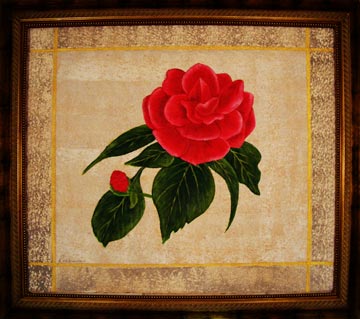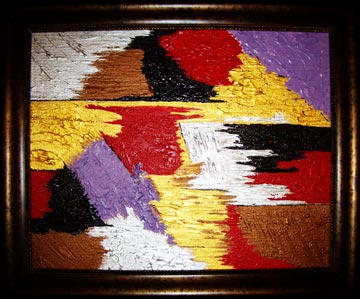 THE IRIS.

acrylic

19" x 23"